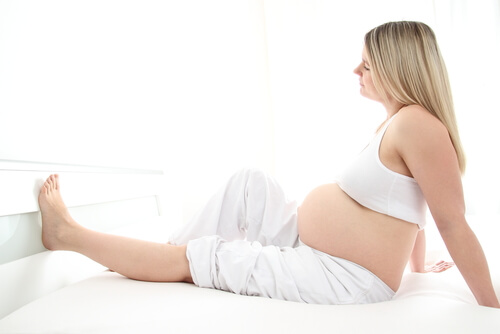 Women are told to keep a watchful eye on their breast health. After all, pain in the breasts could very well point to a serious condition such as breast cancer.
But while this is true, it's also true that many other things can cause breast pain. In fact, it should be somewhat reassuring to know that pain is not normally one of the first symptoms noticed in cases of breast cancer. Chances are then, that it is not cancer that is causing your discomfort!
But with that said, it's still always very important to ensure that you still investigate any unusual pain or discomfort in your breast or anywhere else. This could still point to a condition that needs attention, so read on to discover 10 of the most common causes of breast pain in women.
1. Pregnancy
One of the most common but perhaps also surprising causes of breast pain in women is pregnancy. When a woman becomes pregnant, her body will go through a great number of different physical changes. These normally begin with changes in hormone production, which in turn triggers a number of physical alterations across the body.
These can affect the breasts in a number of ways. For instance, the nipples will often become sensitive and painful, which is a result of more blood flow and the formation of other new tissue to allow for subsequent lactation. The breasts may also become painful as they become larger. In fact, this is one of the earliest signs of pregnancy and for many women, it will be the first clue!
When considering this as a possible explanation, think about your recent activity and whether you have been using protection. If not, then you might have a young child on the way. Otherwise, one of the other causes on this list may be more likely – though often it can't be ruled out as a possibility!